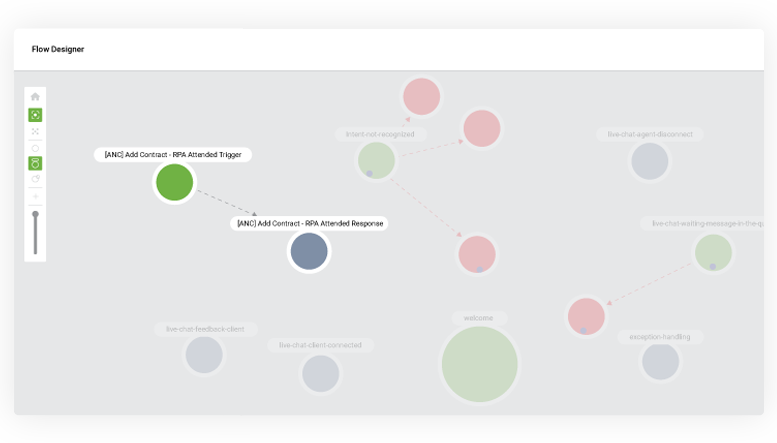 CONVERSATIONAL FLOW DESIGNER
Experience a powerful workflow designer that makes conversational AI authoring a breeze
With DRUID, business users can access a state-of-the-art tool to easily view, configure, and update conversational AI flows, add notes, provide context and troubleshoot existing issues. This enables a boost in productivity, faster time to production, better relevance, and ultimately provides a better end-user experience.
DRAG & DROP FEATURES
Configure conversational AI journeys and build integrations as simple as drag-and-drop
With the Flow Palette, building conversational AI journeys that integrate with business systems is now easier than ever. Bot authors can easily configure integrations and update existing flows leveraging drag-and-drop features. It's time to escape the cumbersome technologies that take forever to build a bot and take your system interoperability to its full potential.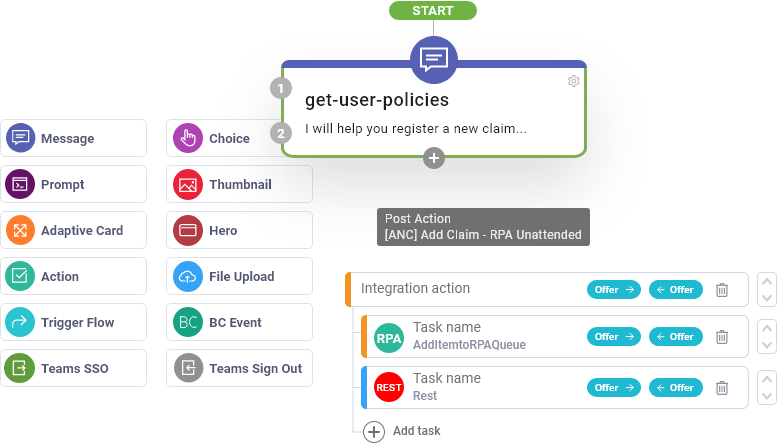 ENTITY MANAGEMENT
Unleash the power of rich Data Models that build on business intelligence
Using the Entity Designer, DRUID takes entity management to a whole new level, enhancing the platform's versatility and simplifying deployments for even the most complex use-cases. Our Entity Designer is an all-in-one visual tool that makes it easy for any user to build complex data models that store and process data before sending it to other systems.
Enhance user experience with DRUID conversational AI and automation
Schedule a demo with our experts and learn how you can pass all the repetitive tasks to DRUID conversational AI assistants and allow your team to focus on work that matters.