Trusted by hundreds of leading companies
THE RISE OF CONVERSATIONAL AI
The impact of AI-driven virtual assistants in driving customer satisfaction
Virtual customer agents (VCAs) offer various benefits for contact centers and customer support teams, from improved customer satisfaction and cost saving to increased employee engagement. Top analyst companies named these technologies among the top five expected to deliver the most value for customer experience and customer support automation in the next five years.

DRUID's conversational AI interface and automation capabilities provide users with more self-service options, allowing contact center agents to focus on handling more complex customer interactions that eventually improve the customer experience.
90
%
of customer interactions with their banks will be automated using conversational AI
85
%
of agents who use automation are able to spend most of their time solving complex problems
61
%
of executives say AI virtual assistants enhance productivity by automatically following up on scheduled tasks
57
%
of CIOs and CTOs agree that conversational bots can deliver large return on investment for minimal effort
THE CONVERSATIONAL AI LAYER TO ANY CUSTOMER SUPPORT PROCESS
Drive improved engagement and customer satisfaction with conversational AI for contact centers
Deploying conversational AI for contact centers is a breeze with the DRUID solution library, which features over 500 skills available in ready-made templates that cover multiple processes.
Enhance agent satisfaction and tenure
Our virtual agents are ready to take over routine tasks and work side-by-side with human companions to unleash their full potential.
Accurately monitor and enhance call center KPIs
Powerful analytics enhance your team's performance while allowing stakeholders to spot trends, discover patterns, and make informed decisions.
Build and maintain a self-reliant agent workforce
Maximize your existing agents' experience and present the new agents with proactive suggestions to cut the learning curve and increase CSAT.
Unmatched performance across time zones and geographies
Fusing in a user-friendly cockpit everything an agent needs to get their job done across channels, systems, business applications, and languages.
RPA enhanced with Conversational AI capabilities
DRUID AI virtual assistants can help you manage your calendar just like a human assistant, with 24/7 availability to manage meeting requests and tasks via text or voice conversations.
From agile operations to orchestrated experiences
Quickly solve FAQs, escalate to human agents for high-value assistance, gain up to 80% agent capacity boost and build great moments with customers.
TESTIMONIALS and SUCCESS STORIES
What our customers are saying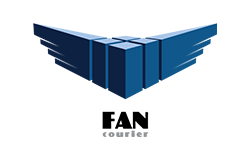 "FAN Courier always knows how to adapt to market changes quickly. I am glad that we partnered with DRUID, a company that helped us to reshape one of the most important areas - the digital interaction with our customers"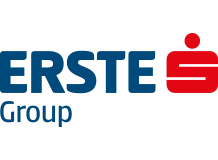 "The DRUID Platform's high configurability, advanced NLP features, flexibility, and ease of use helped us to configure and deploy AI-powered chatbots that greatly optimized the leasing offer generation and contract signing processes"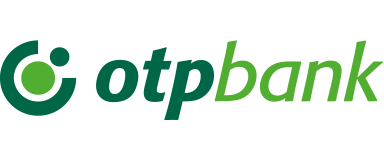 "The DRUID team's expertise in Financial Services and fast response time allowed them to deploy the conversational AI project in just 2 weeks. Thanks to the conversational AI platform integration with UiPath RPA we can process 3x more requests with the same resources"

SUCCESS STORY
FAN Courier services market leader takes advantage of conversational AI virtual assistant technology to bring significant digital enhancements to its customer interaction processes.
SOLUTION
The FAN Courier assistant, available on a 24/7 basis, offers customers up-to-date information regarding packages, shipment insurances, payment methods, returns policy info, shipment registration program, freights, reimbursements, collect points, and more.

SUCCESS STORY
Banca Transilvania meets growing customer support demand with call center virtual assistant Conversational AI solution during the uncertain early days of the pandemic.
SOLUTION
The AI Powered solution is INO was trained for FAQ support, available 24/7 on the Banca Transilvania website. It could offer customers updated, in-depth information about credit deferral requests, from determining the client's eligibility to the steps needed to apply for the deferral in under 10 minutes.
SUCCESS STORY
Europe's leader of the prepaid corporate services market completes a benchmark customer experience digitalization project with the help of DRUID's conversational technology​.
SOLUTION
In partnership with DRUID, we developed Felicia, the first customer support automation service launched, a top extra-salary benefits company in CEE and part of the company. Felicia is available 24/7 on the company's application and on the website.
SUCCESS STORY
One of the providers of the most used billing software solution in CEE takes customer experience to the next digital level with DRUID Conversational AI!
SOLUTION
Bill, the DRUID Virtual Assistant was programmed to provide answers to a comprehensive selection of over 500 predefined questions. Thus, regardless of whether they are on the site or in the mobile application, users can receive answers on how to use the company's solutions, billing methods, activate subscriptions, and many more.
SUCCESS STORY
One of the top 3 telco companies in CEE, part of the most important telecommunications group in Europe, partnered with DRUID to simplify and digitally transform the support and sales experience of its individual and enterprise customers​.
SOLUTION
The virtual assistant, named TIM, is hosted on the website. It has been programmed to provide both existing and potential customers with detailed information on new services, helping guide them through the process of contracting services, porting their number from another operator, or exchanging one service for another.
SUCCESS STORY
The sanitation company decided to improve digital interaction and citizen engagement by offering a virtual assistant designed to make it easier to sign online sanitation contracts, fill out equipment applications, pay and download bills for legal entities, and request additional sanitation services​.
SOLUTION
The virtual assistant, Delia, was explicitly designed and trained to make it easier to sign online sanitation contracts, fill out equipment applications, pay and download bills for legal entities, and request additional sanitation services. Delia can be reached directly via the website and is integrated with SAP Business One, allowing her to access both customer and contractual service details.
GLOBAL STRATEGIC PARTNERSHIPS
Developed and deployed in distinguished companies
Multi-territory agreements with global technology and consultancy companies instill DRUID conversational AI technology in complex hyper-automations projects with various use cases, across all industries.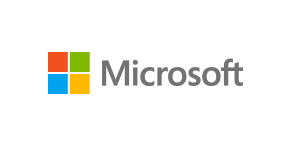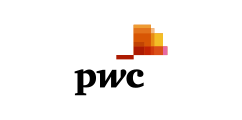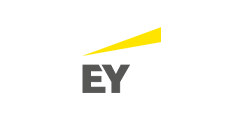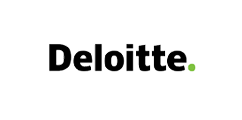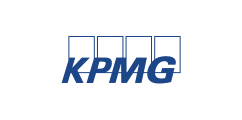 Enhance user experience with DRUID conversational AI and automation
Schedule a demo with our experts and learn how you can pass all the repetitive tasks to DRUID conversational AI assistants and allow your team to focus on work that matters.