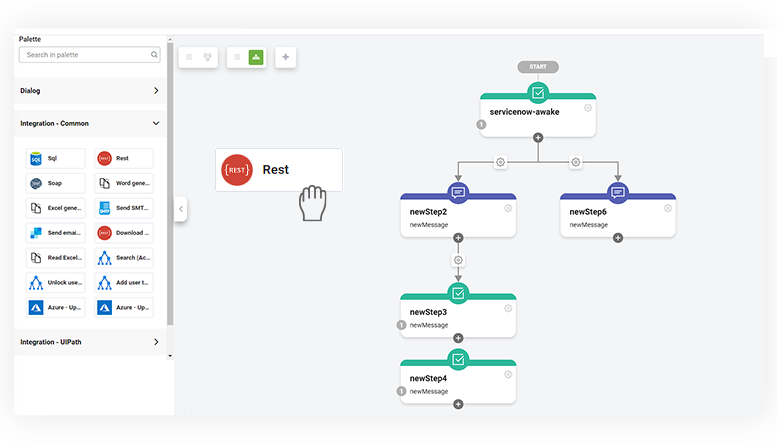 A TRUE CONVERSATIONAL AI HUB
Enrich your conversational automation with all the relevant business data
DRUID enables businesses and humans reimagine what is possible with hyper-automated conversational AI enhanced with pre-built connectors with any business system or 3rd party platform. DRUID's Connector Designer allows authors to easily configure any connection to enterprise applications (Open APIs, REST/SOAP, SQL/Oracle, Microsoft, ERP, CRM, HCM, and more) and make the most of all the precious business data just sitting there and waiting to be discovered.
ODBC / SQL
Supercharge database information with conversational automation
With its built-in SQL integration capabilities for any database system, DRUID enables bot authors to make use of valuable business data that enhances conversational automation solutions. Authors can skip going through lengthy documentation and connect directly to databases to populate entities with relevant data that makes AI bots experts about your business context in just a couple of clicks.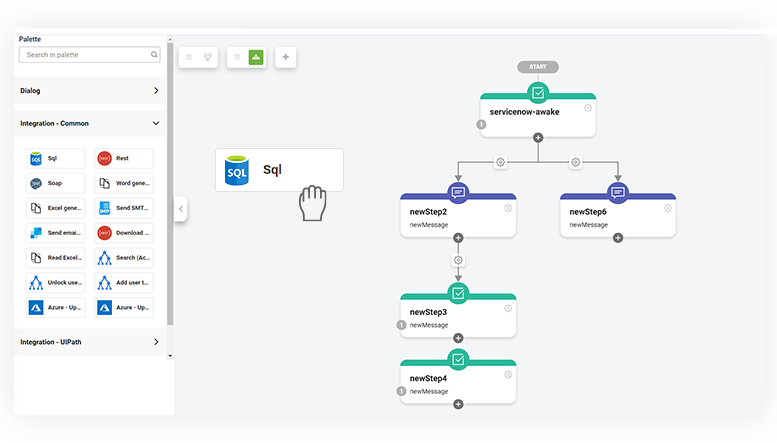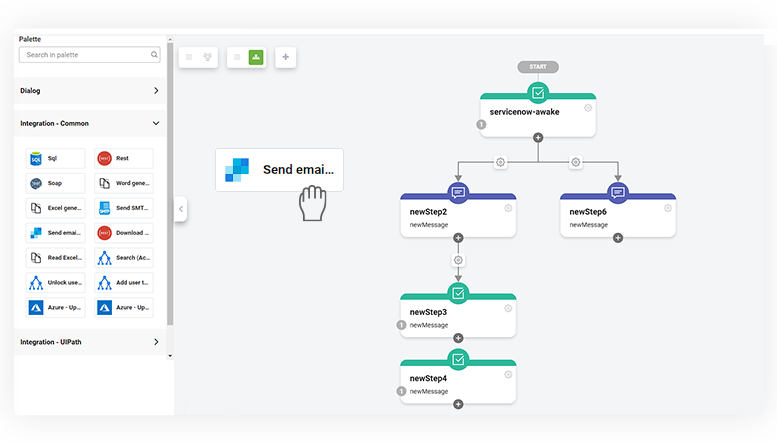 SMTP / EMAIL
Empower conversational AI bots with email sending capabilities
DRUID enables bot authors to drag&drop email sending capabilities to their conversational journeys through any SMTP connection or the Twilio SendGrid service. This allows conversational AI bots to send either plain text emails or HTML formatted ones that are synced with your brand requirements and even insert the appropriate attachments through document generation capabilities.
TELEPHONY SYSTEMS
Add voice capabilities to your multichannel conversational automation
DRUID enables digital transformation teams to deploy conversational AI bots that handle any voice-enabled scenario. From customer support requests in call centers to conversational automation that makes work easier for internal teams, DRUID helps businesses eliminate the effort spent on repetitive tasks.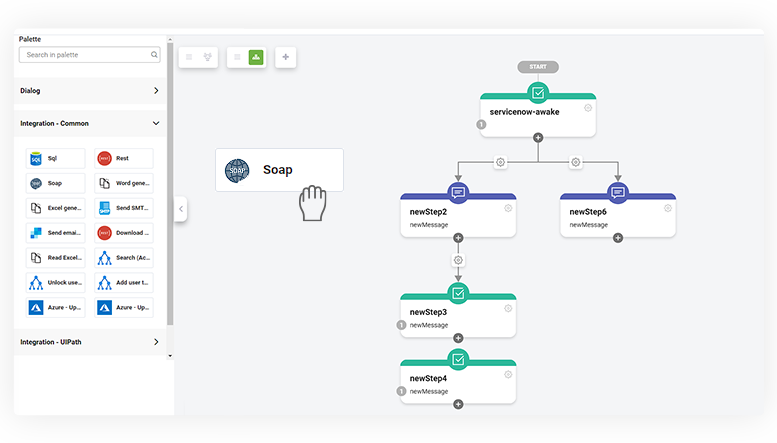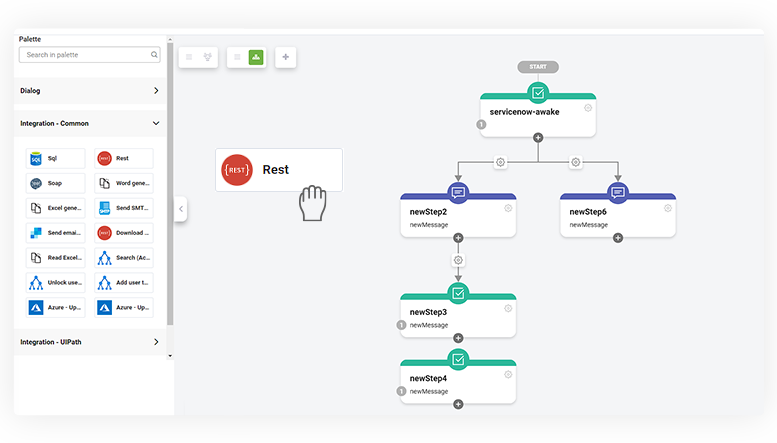 ELECTRONIC SIGNATURE
Wow your end-users with automated flows that cover the complete business process
DRUID includes best-in-class electronic signature integrations with top providers like Namirial or DocuSign, for automated conversational flows that cover even the most critical business processes that require the delivery of digitally signed documents. This enables process automation in any business scenario like mobile sales, customer onboarding, KYC, contract management, remote signing (employees working remotely or working from home), or internal document signing.
Enhance user experience with DRUID conversational AI and automation
Schedule a demo with our experts and learn how you can pass all the repetitive tasks to DRUID conversational AI assistants and allow your team to focus on work that matters.