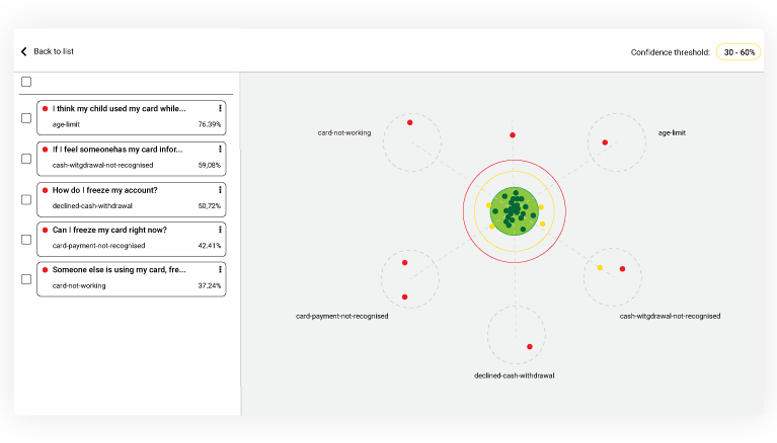 NATURAL LANGUAGE PROCESSING
Unleash the full power of Conversational AI
DRUID provides a cutting-edge proprietary NLP/NLU engine with over 95% accuracy that interprets user intent and provides real-time contextual information based on behavior and preferences for the ultimate conversational experience. And the good news is you can deploy it in just a couple of days with minimal effort.
NATURAL LANGUAGE UNDERSTANDING
From understanding to intelligent interactions
DRUID's state-of-the-art NLU allows authors to build AI virtual assistants that instantly evaluate all possible intents, understand complex queries accurately and engage in human-like interactions that will amaze internal and external users.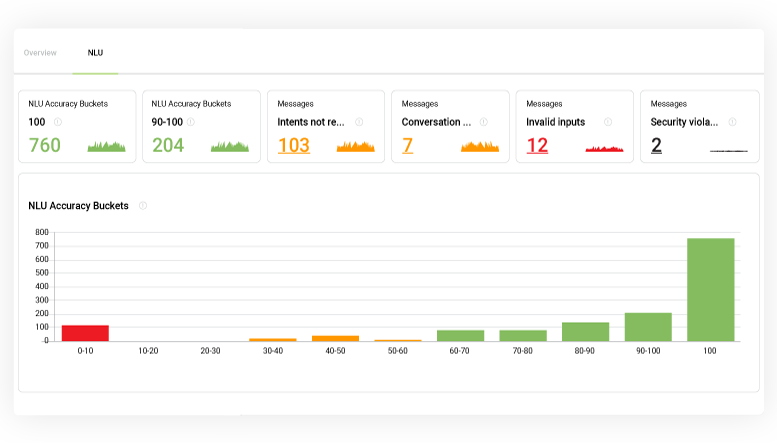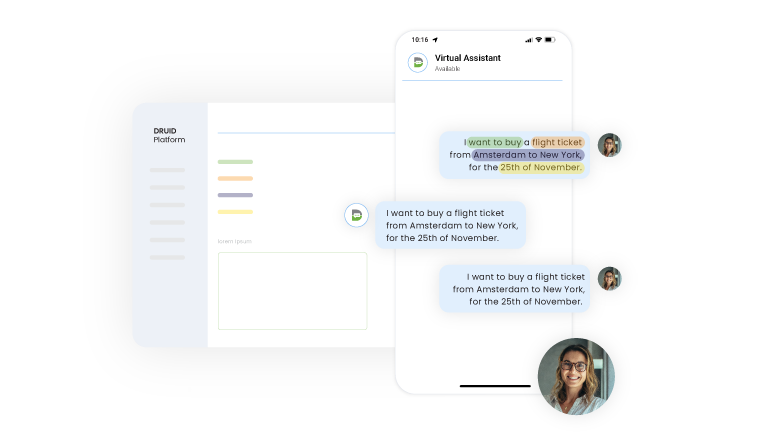 NAMED ENTITY RECOGNITION
Moving beyond plain strings toward meaningful business context
Leveraging a proprietary entity-based data model, DRUID locates, extracts, and structures all relevant data in business objects from conversations or business systems. DRUID dynamically enhances the Virtual Assistant's vocabulary and populates the context of the interaction with 360 degree business data that enables otherwise impossible use-cases and delivers superior user experience.
LANGUAGE DETECTION
Complete tasks and solve customer requests in any language
Break the language barrier and empower your global workforce to deliver excellence across geographies. Employees, clients, partners, or suppliers can now interact without needing to translate the data sources or conversational flows. Our proprietary "interpreter mode" can translate conversations in more than 100 language combinations, independent of the channel or device, and can even retain the language preference for future interactions.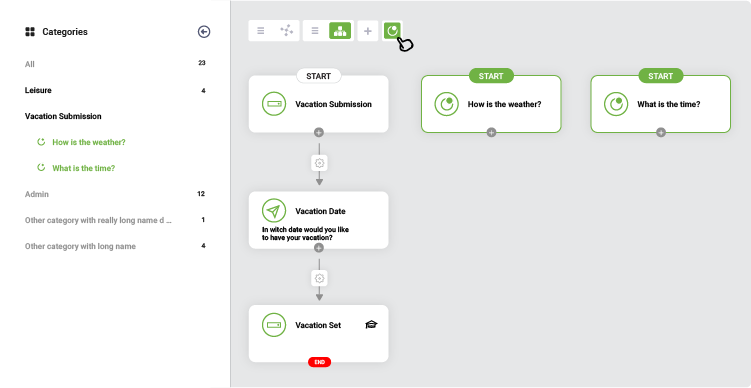 MULTIPLE INTENT HANDLING
Conversational AI solutions that truly understand users
DRUID's Natural Language Processing engine distills messages down to their essence and can understand compound questions and follow up on multiple intents in a single message. If the AI Virtual Assistants identify multiple intents, they guide users to select from multiple conversational avenues.
Enhance user experience with DRUID conversational AI and automation
Schedule a demo with our experts and learn how you can pass all the repetitive tasks to DRUID conversational AI assistants and allow your team to focus on work that matters.